Our Bigsnest pond in 2011 - 15 years old and still a delight!
---
| | |
| --- | --- |
| early April | April - taken by our new 'spy' Cam! |
---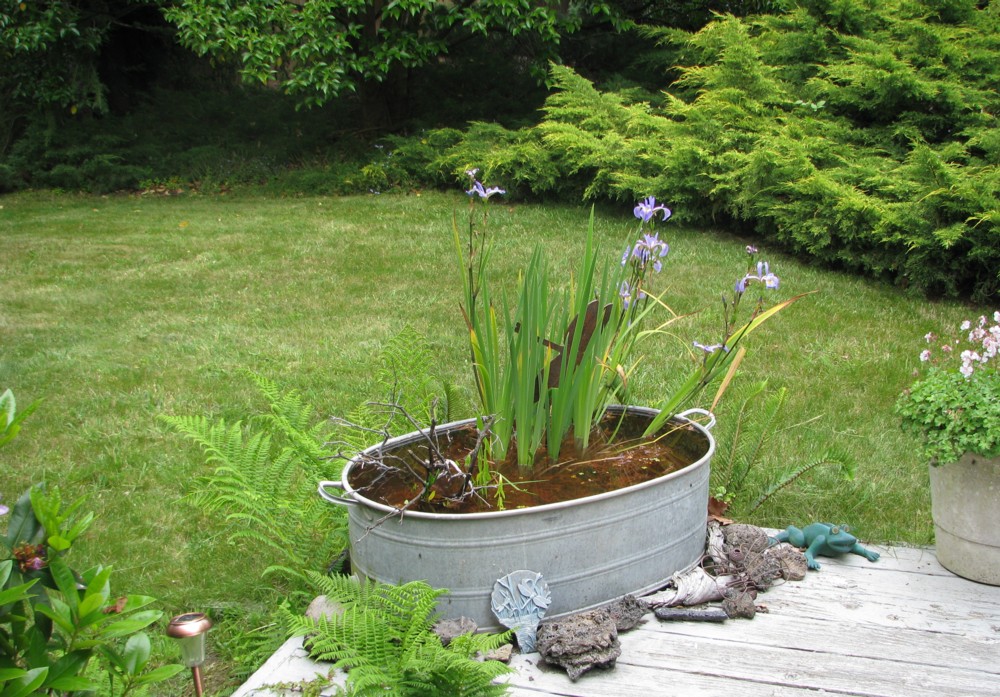 Above is our 'mini' pond/tub on the front walkway in June.
And, click here to see the main pond on June 6th.
By early August, the growth was lush.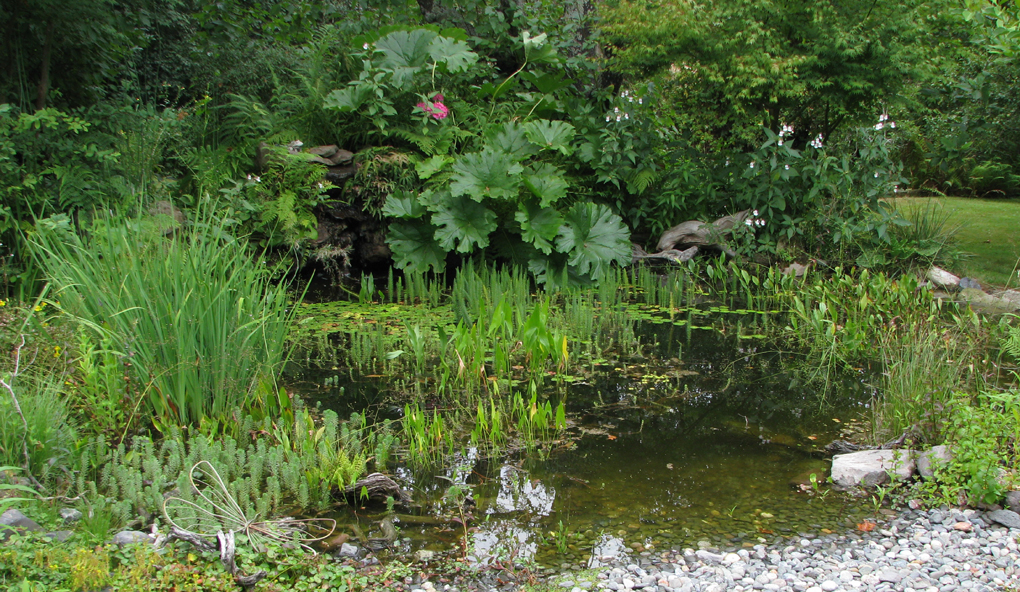 And here's a link to a close-up view of the pretty Water Clover seen floating on the surface in the photo above.
---
By mid-October,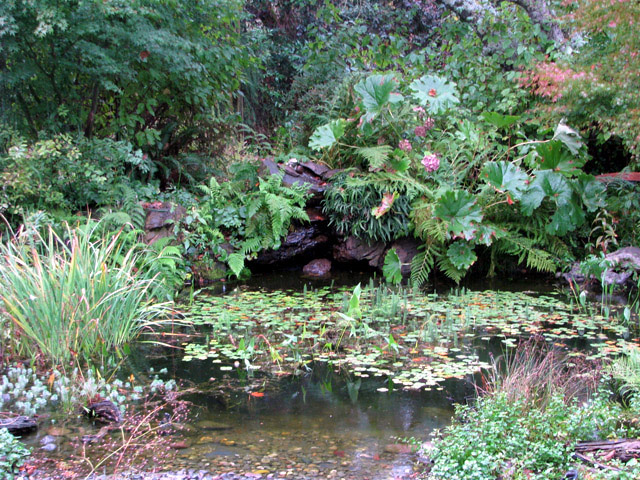 the pond started to show color changes.
---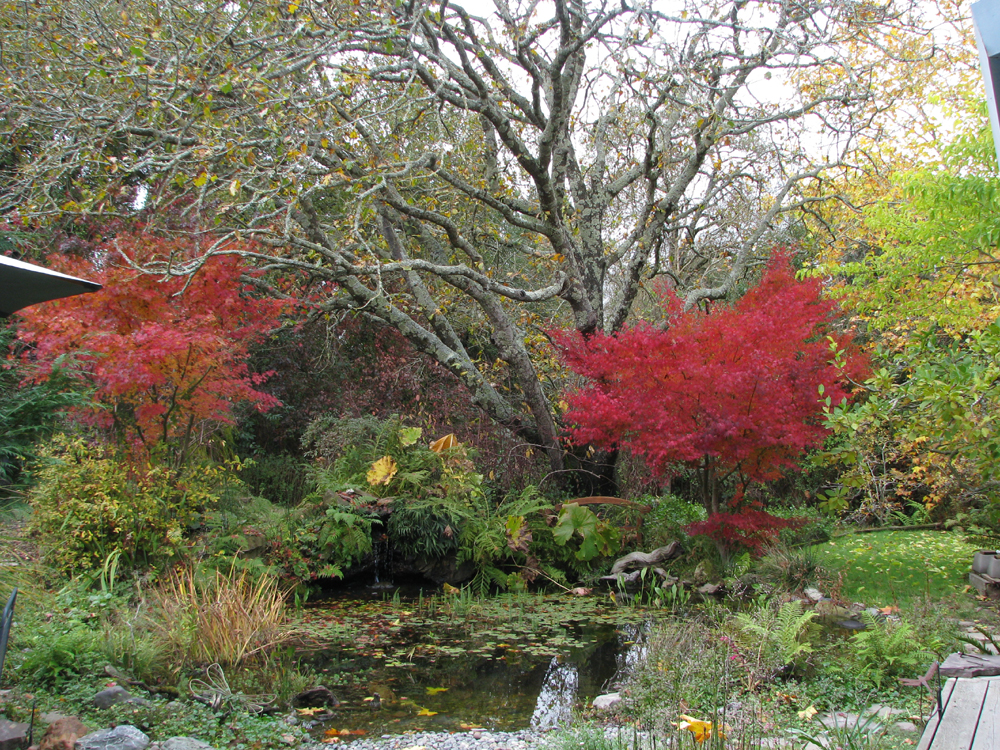 The fall colors were GREAT in November, but little did we suspect that this would be the last picture of our 50 yr. old Black Oak Tree...
...nor that this would be the last month we would see an Oak reflected on the pond's surface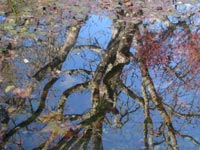 (click image to enlarge).
---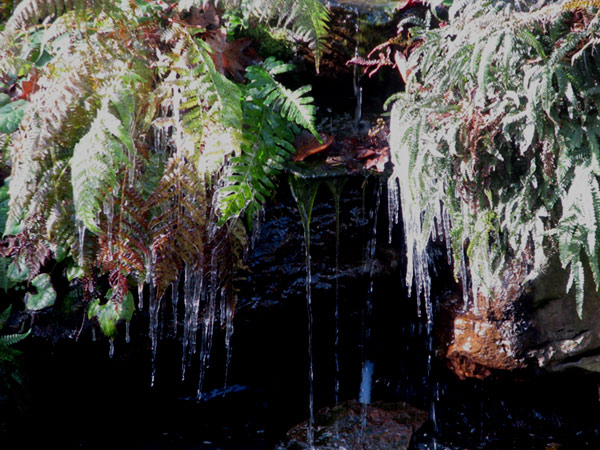 Perhaps the deep freeze (unusual here in coastal California) contributed? (Dec. 23, the day before the catastrophe)
---
Click on THE TREE CAME DOWN aka Catastrophe on Xmas Eve for the ending photos for 2011!
---